Below we have the latest news and developments from the Avionics world, and how it all relates to aviation in New Zealand.
Kannad ELT Battery Changes
Posted: Feb 2018
Kannad / McMurdo have recently made all current organisations who have the rights to carry out ELT battery changes, reapply for this privilege at a cost of US$1200.00 per annum. In order to carry on providing this service to our customer base, we are trying to expand the quantity of Kannad ELTs that we service here in the South Island. In this way we hope to be able to mitigate this cost and carry on providing this service.
James A&E – Keith James – Avionics Extrordinaire !
Posted: Feb 2017
It is with a sad heart that we have heard of the passing of Keith James on the 20/02/17. Keith was a Dunedinite thru and thru, who was considdered by most to be a bit of a genius. A gentle and generous man who had a real passion for avionics and electronic design and will be missed by many. He has left a huge hole which will be hard to fill. Godspeed Keith.
Latest:   ADS-B (Automatic Dependant Surveilance – Broadcast)
Posted: Aug 2016
Purchasing ADS-B and or Mode S transponder equipment is challenging, as
there are a number of considerations facing the aircraft owner.
The first is understanding the equipment that will be required in New Zealand. This is
confused by many people with the equipment that is able to be fitted cheaply to private aircraft in the USA. Be very careful as "UAT or 973MHz" equipment that can be used in the USA is not compatible with the system we will have in New Zealand, only "1090MHz out" or "1090 in and out" equipment will work here.
Secondly, the equipment may have a TSO, but is there acceptable technical data to allow it to be installed without a major modification process. Therefore you need to find out if there is an AML STC (approved model list – supplemental type certificate) for the equipment and ensure that your specific aircraft is listed on the AML.
Next is selecting the equipment. There are 3 scenarios that will apply to many aircraft.
1. No mode S transponder fitted and no GPSW (GPS WAAS) data source fitted.
The best option in this case would be to purchase an all in one unit, a Mode S, ADS-B transponder with an internal WAAS  GPS. There are currently 3 systems on the market with comprehensive AML STCs.
2. Mode S transponder fitted and no GPSW data source fitted.
First you need to check if your mode S transponder is ADS-B capable, it needs to confrorm to TSO C160.(b) or DO260. Your local avionics personell should be able to find this out for you. If it is ADS-B capable then the cheapest option is a blind GPS reciever whose sole purpose in life is to supply GPS data to the transponder. If you want a working certified GPS with a screen that has GPS outputs for the transponder, you will need to consult your local Avionics personel or supplier. In both these circumstances you will need an AML STC that approves the connection of the GPS source to your transponder.
3. No mode S transponder fitted and a GPSW data source fitted.
In this circumstance I would be selecting a transponder from the same manufacturer as the GPS, as long as the combination has an AML STC. If you have to go through a major modification process to be able to use your GPS as the data source for your transponder, it may be easier and cheaper to treat your aircraft as in option 1 above.
Kannad ELT Options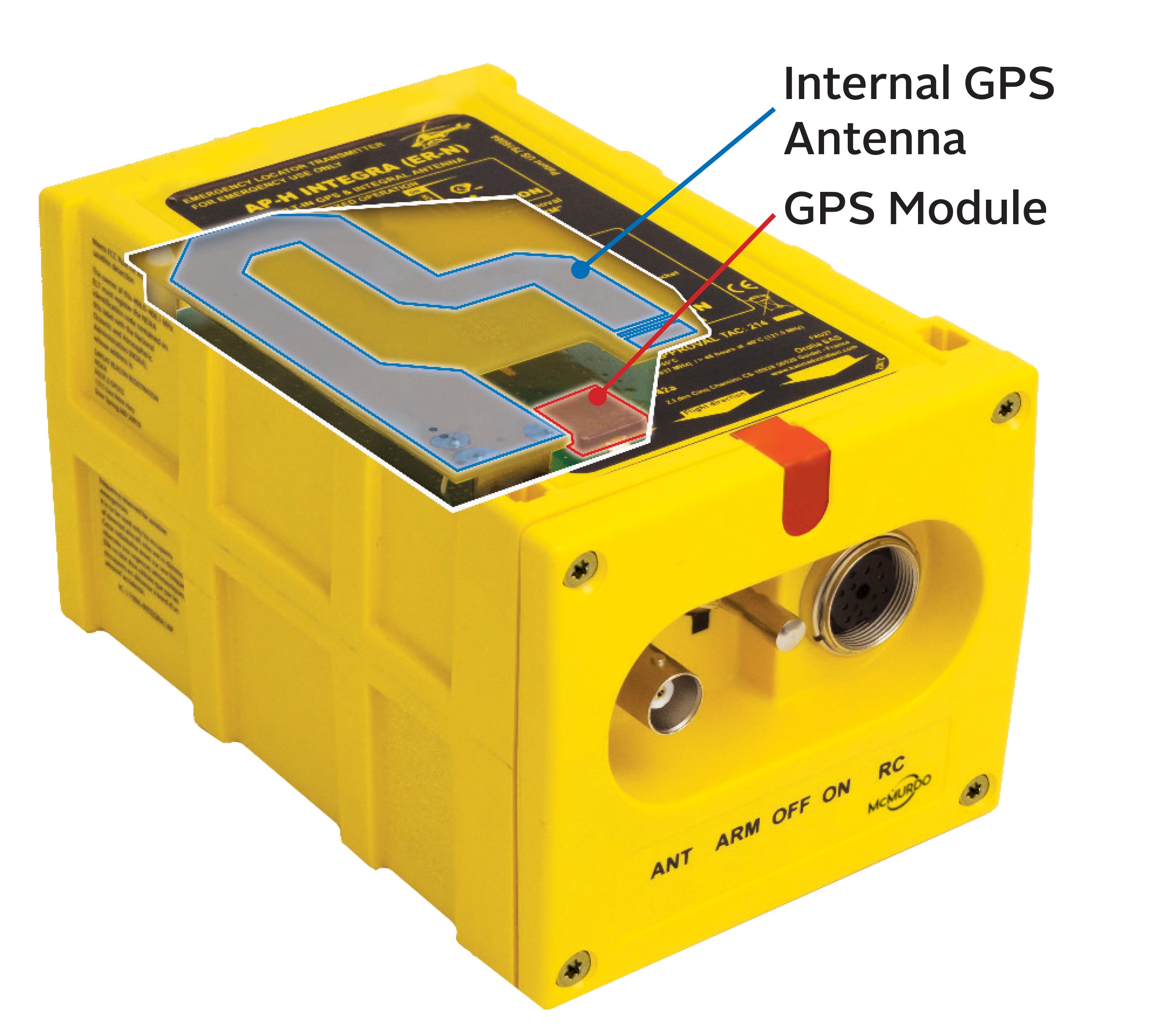 Below we have shown the Kannad 406 AF Compact. This is the most common ELT fitted in NZ, due to its relatively low pricing and simplicity of instalation. A more advanced option is the Kannad Integra. This ELT has two advanced features which are not available in any other ELT for such a low price.
1.    An internal antenna. This system detects when there is no antenna fitted (or if it has been snapped off in an accident) and automatically swaps over to the internal antenna. This system has been proven to work well even when the ELT is totally enclosed in a metal airframe.
2.   A GPS reciever. When the ELT is activated the  the GPS reciever locates the aircrafts latitude and longitude and this is sent as part of the data package to the waiting ELT satelites. This gives a far more accurate and far quicker location of the ELT position than the standard system.
A bonus is that Kannad have just released that there is a 10 year warranty on the Integra.
Kannad ELT Battery Life
Posted : Nov 2014
It has been brought to our attention by Lloyd Klee of Aviation Safety Ltd that due to a possible faulty component in the Kannad 406AF Compact, the batteries being installed may not last the full 6 years. As a result of this we have been requested to carry out what is called a "Standby current check" during the battery change proceedure, to determine if the current (in micro amps – uA) is within the prescribed limits. So far these tests reveal about a 70% failure rate. Be prepared for an AD to rectify this problem. Indications are that Kannad will pay for the replacement parts, but no other costs.
KANNAD ELT Battery Replacement.
Kannad 406AF Compact ELT
Posted:  Jan 2014
It is approximately 6 years since the mandatory installation of the 406MHz Emergency Location Transmitters (ELT).
This means that  the Kannad ELT Beacons installed back then will all be due for battery replacement this year.
Good news though, Avionics Canterbury Wide is able to carry out battery replacement, testing and resetting of the time and activation counters.
Beware, it is not a simple battery replacement and legally it must be done by a qualified avionics technician with the correct avionics equipment!!
Battery replacement and especially counter resetting requires specialist avionics test equipment which connects your ELT to Kannad.com via the internet using Kannads ELT Programming software. Only in this way can the ELT be correctly serviced.